General election 2019: Boris Johnson quizzed on Russia, flooding and his children
Boris Johnson has been quizzed on Russia, flooding and his children by members of the public during a BBC Radio 5 Live and News Channel phone-in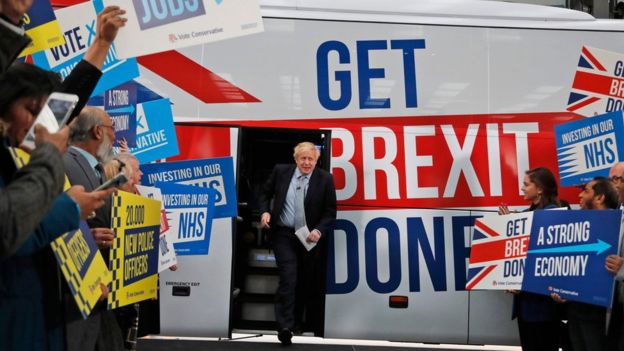 During the programme, the PM said there was "no evidence" of Russian interference in UK politics, amid calls for the government to release a report on the subject before the election.
He also said there were "big plans" for investing in flood defences.
And he said claims none of his children went to state school were "wrong".
He also denied reports that Brexit Party leader Nigel Farage had been offered a peerage in return for standing down his parliamentary candidates in Conservative-won seats.
On Russia, the prime minister was asked why the government was not publishing Parliament's Intelligence Security Committee (ISC) report before the 12 December election.
It includes evidence from UK intelligence services concerning alleged Russian attempts to influence the outcome of the 2016 EU referendum and 2017 general election.
The process for clearing it on security grounds was completed in October, but it has since been with Downing Street awaiting final release.
ISC chairman Dominic Grieve says the document, finalised in March, contains information relevant to voters.