Flooded Venice
Desperate measures as water seeps everywhere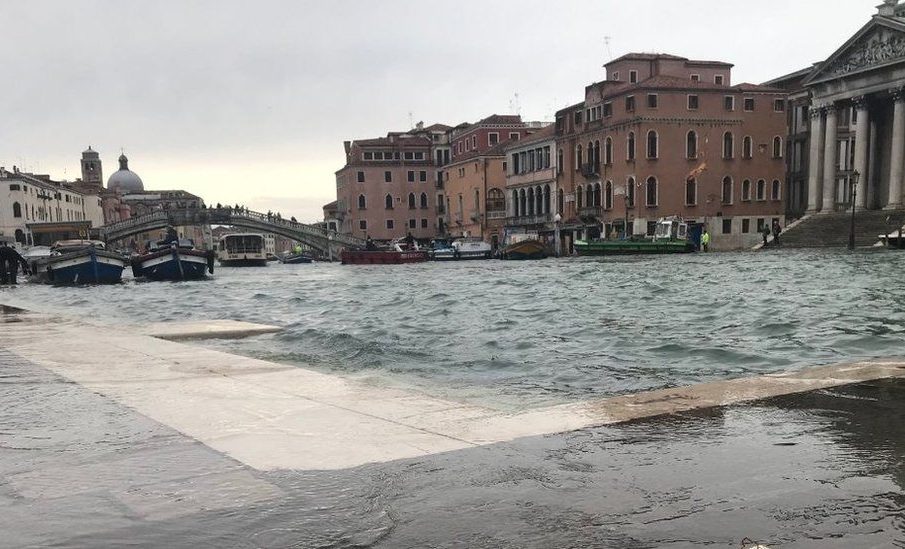 World-famous St Mark's Square, a magnet for tourists, has been closed, and schools are shut for a third day.
The canal city's famous waterbuses – the vaporetti – are not running.
The 187cm peak on Tuesday was the highest level in more than 50 years, damaging monuments, shops and homes. More than 80% of the city was flooded.
The government declared a state of emergency in the Unesco world heritage site.
Residents with flood-damaged homes will get up to €5,000 (£4,300; $5,500), and businesses up to €20,000 in compensation.

Desperate measures as water seeps everywhere
The BBC's Jenny Hill in Venice writes:
The first flood sirens went off at dawn, an eerie sound rising over the ancient bridges and waterways of the city.
Within a couple of hours, the murky green water of the Grand Canal had risen level with its bank, slapping over the paving stones as boats went past.
Nearby streets quickly flooded. Tourists, shoes covered in plastic bags, carried their luggage along raised narrow trestle walkways, which the authorities have put up to keep the pedestrian traffic moving.
On either side, dirty water continued to rise. At ground level, in their rubber wellies, business owners were already starting to operate small pumps. Many had raised the flood barriers across their doorways – apparently to little effect. Water was already seeping up to ankle height in the souvenir shops and cafes.