EXCLUSIVE! See which the best well-kept media secret in the last month in Bulgaria is: The State Agency for National Security (counterintelligence) entered the offices of Efbet!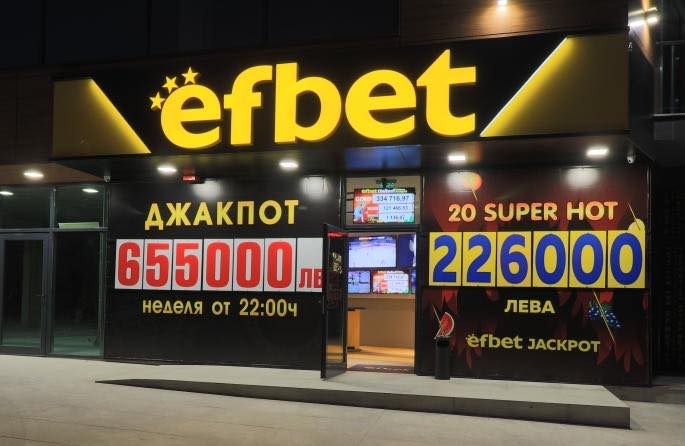 The special service started serious investigation of the gambling activity of the Naydenovs family
Late in the evening about a month ago (4 Oct 2019) agents of the State Agency for National Security surprisingly forced their way into the office of one of the biggest gambling companies in our country working under the trademark of Efbet. Our media found out about this from its verified sources from the services.
The raid occurred mainly in the Head Office of Efbet at 20, James Baucher Blvd. in Lozenets, but in parallel other locations related to the owners of the Company were also verified – Stefan Naydenov Naydenov and his sons Boyan Stefanov Naydenov and Tsvetomir Stefanov Naydenov. Except in Efbet the three of them are shareholders in another dozens of other companies which have a license for gambling activities. 
According to information of our media the agents of the State Agency for National Security reacted after an alert for a series of violations of the Gambling Act and the Limitation of Cash Payments Act investigated for a long time. Our counterintelligence was approached and partnership services from Europe for realization of money laundering by Boyan and Tsvetomir Naydenovs. In our country the three of them are the target of verification for tax evasion and causing damage to the state by hundreds of millions Bulgarian leva. 
Again according to unofficial data from the services the three of them are also investigated because of unregulated contacts with persons from the organized crime in Bulgaria and abroad and even a connection of Boyan and Tsvetomir Naydenovs with people related to Italian Mafia is verified as well.  
Let us specify that the trademark Efbet is ownership of Company Brobet LTD registered in Malta (Brobet Limited Reg.No: C 40842, Villa Ichang, No.16, TriqMons.Alfredo Mifsud, Ta'Xbiex XBX1063, Malta). Stefan Naydenov and his sons Boyan and Tsvetomir are owners of the Company.  
EXPECT DETAILS!